Music
When I was three years old, I sat down at the piano and picked out the melody to a Beethoven piece that was on the radio. My piano teacher mom thought she had a prodigy on her hands.
Since that misleadingly brilliant beginning, I have spent my life happily being an amateur musician. I sing choral music, and play guitar and sing jazz and folk. I was a founding member of the small vocal ensemble Ariose Singers and am a recent alumna of the pop vocal ensemble No Divas. Currently I am performing jazz (guitar and voice) with percussionist Jen Bruno and other assorted friends.
If you live in the Santa Cruz area and want to hear me live, please join my music email list.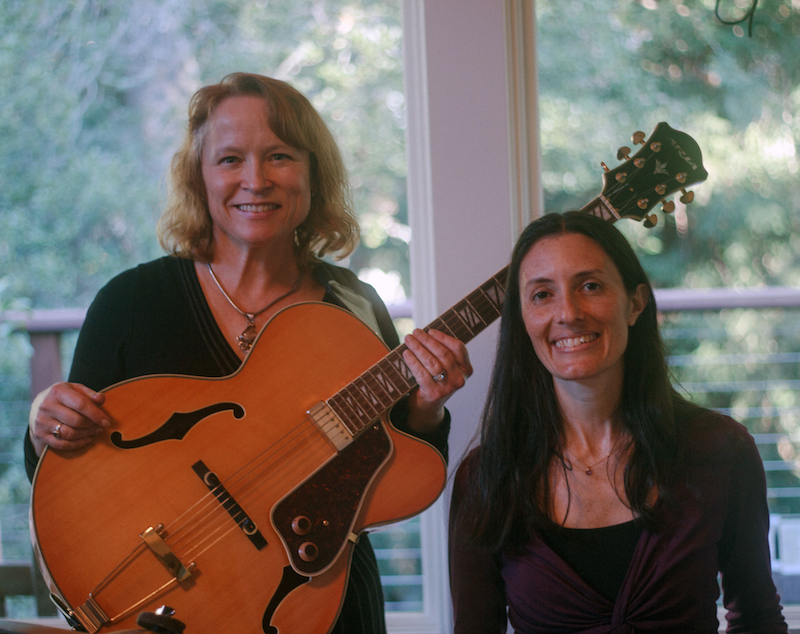 A few informal recordings:
Portrait of Suki by Biff Jelavich
Portrait of Suki & Jen by Abe Jellinek
---